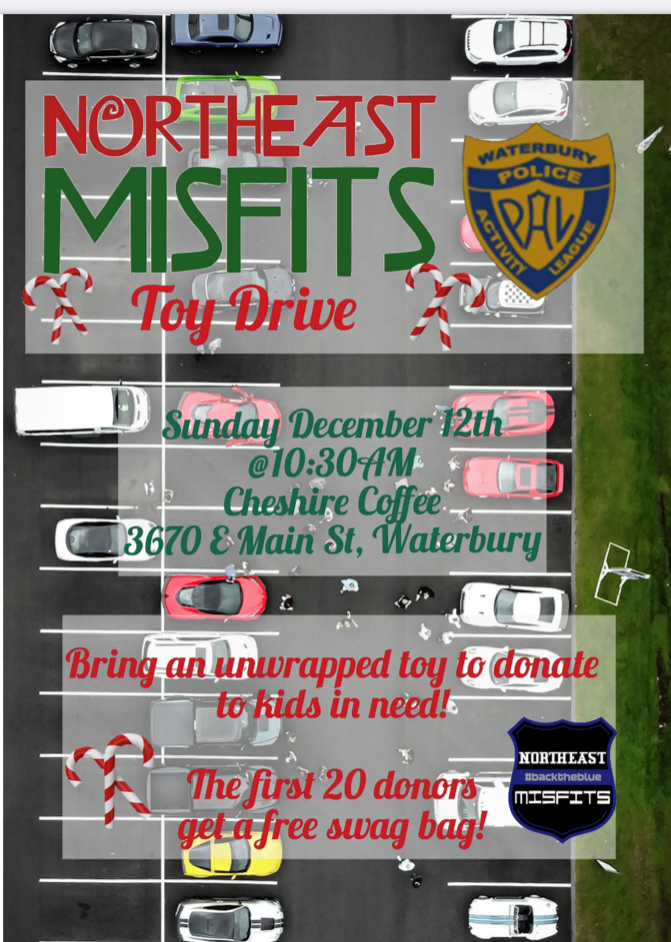 Northeastmisfits and Waterbury Police Department/Waterbury PAL are hosting a toy drive and coffee with a cop on December 12th at Cheshire Coffee in Waterbury at 10:30 am!
First 20 toy donations get a surprise goodie bag!
Donations will be accepted in the form of an unwrapped toy. Monetary donations can be made to Waterbury Police Activity League at 64 Division Street in Waterbury. For more information, contact Sergeant Andrea Dagostino at (203)346-3921.